Welcome
to the site where you can be more Successful
With over 220,000 participants in my seminars and conference presentations plus individual coaching I have identified key tips and strategies that do make you more successful in your life and business.
You can participate in your growth Success in two ways: Seminars and personalised coaching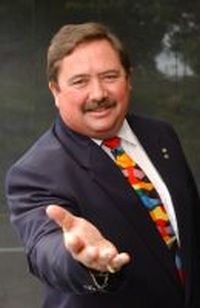 Seminars: How to be more successful in Your Life and Business and career.
CONTENT: an action packed motivating half day seminar to help you focus and deliver success. 8.30 am to 1pm
You will learn.
How to focus on what you want and get it.
How to develop your attitude.
How to do better than yesterday.
How to create 90 day action 12 week plans for success.
How to plan important tasks to achieve results.
How to create 21 reasons to get customers to your business.
How to handle change.
How to make decisions.
How to win decisions in your favour.
What leadership is and how to use leadership in your career.
How to be more successful at everything you do
You will complete at this seminar program a 12 week action plan for yourself to implement to succeed.
At completion You will get a certificate plus 12 months email, and 12 months 0800 phone support.
Who should attend? People who want to make a difference in themsleves, business owners, business collleagues, sales people, families, couples wanting to change, or participants who want to be motivated for a morning and want to go away with practical things to do and become more successful. Any age, any person, just bring your open mind and enjoy the morning. Full handouts, pens, certificates provided....
You dont get invited to buy the next crash international seminar or expensive products you just get support for your challenges.
Your investment is only :$300 includes GST. NEXT Success SEMINAR DATE time 8.30 am to 1pm.
Sept : Auckland Wednesday 14 th September Venue Double tree Lodge Conference Room, 80 Great south Road, Newmarket. [Just up from Ferrari Showroom]
or you can have a personalised date and time to suit and your team.
or phone 0800GEEWIZ or go to the seminars website www.geewiz.co.nz and select the date and location.
or :
Coaching on a personalised basis to help you achieve your Business or personal goals. The techniques shown to you are practical and stimulate you to get objectives and learn smarter ways to get results personalised to your needs and at your pace. Based on my experience in helping many business owners and people all around the globe in 34 countries.
Coaching is done by twice monthly face 2 face meetings in person or over skype video, weekly phone and email reviews, and support when you need it and focussed on helping you achieve. You get more than talk you get forms and advice and participation in your decisions and support for those tough decisions in business and life.
Who responds well to coaching ? People in business or with challenges that want to fast track the learning to get the results and need a coach with life experience in business who has practiced many of the strategies involved . The challenge is helping you not telling to think and grow in confidence in your decision making.
Your investment in Coaching can be as little as $500 per month to $1000 per month to suit your taime frame and goals.
To start discussing how Geewiz Coaching can assist you send me a email : richard @successful.co.nz or phone 0274720410 or 0800 GEEWIZ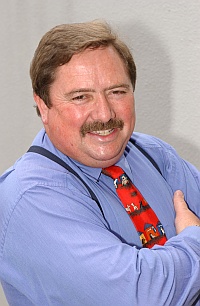 .